Southern California Motion Picture Council Copyright © All Rights Reserved

Southern California Motion Picture Council Copyright © All Rights Reserved

Southern California Motion Picture Council Copyright © All Rights Reserved

Southern California Motion Picture Council Copyright © All Rights Reserved

Southern California Motion Picture Council Copyright © All Rights Reserved

Southern California Motion Picture Council Copyright © All Rights Reserved

Southern California Motion Picture Council Copyright © All Rights Reserved

Southern California Motion Picture Council Copyright © All Rights Reserved

Southern California Motion Picture Council Copyright © All Rights Reserved

Southern California Motion Picture Council Copyright © All Rights Reserved

Southern California Motion Picture Council Copyright © All Rights Reserved

Southern California Motion Picture Council Copyright © All Rights Reserved

Southern California Motion Picture Council Copyright © All Rights Reserved

Southern California Motion Picture Council Copyright © All Rights Reserved

Southern California Motion Picture Council Copyright © All Rights Reserved

Southern California Motion Picture Council Copyright © All Rights Reserved

Southern California Motion Picture Council Copyright © All Rights Reserved

Southern California Motion Picture Council Copyright © All Rights Reserved

Southern California Motion Picture Council Copyright © All Rights Reserved

Southern California Motion Picture Council Copyright © All Rights Reserved

Southern California Motion Picture Council Copyright © All Rights Reserved

Southern California Motion Picture Council Copyright © All Rights Reserved

Southern California Motion Picture Council Copyright © All Rights Reserved

Southern California Motion Picture Council Copyright © All Rights Reserved

Southern California Motion Picture Council Copyright © All Rights Reserved

Southern California Motion Picture Council Copyright © All Rights Reserved

Southern California Motion Picture Council Copyright © All Rights Reserved

Southern California Motion Picture Council Copyright © All Rights Reserved
Golden Halo Awards! Presented by
The Southern California Motion Picture Council
Hosted by International Film Star and SCMPC President and Chair Randal Malone!
--------------------------------------------------
Join us for the 81st Annual St. Valentine's Day Ball!
Monday February 13 2017 7pm

Our ballroom will be filled with glitterati and we will enjoy a delicious Valentines buffet!

For Tickets and Reservations please call our Event Coordinator Michael Schwibs at 818-901-7629
or email mschwibs@gmail.com
Since 1936, the prestigious Golden Halo Award has been presented to the entertainment industry's biggest stars including Elizabeth Taylor, Michael Jackson, Lucille Ball, Dame Margaret O'Brien, John Travolta, Bette Davis, Bob Hope, Audrey Hepburn, H.S.H. Princess Grace (Kelly) of Monaco, Gene Autry, Judy Garland, Roy Rogers, Liza Minnelli, Dale Evans, Gene Kelly, Betty White, Bea Arthur, Estelle Getty, Rue Mc Clanahan, Angela Lansbury, Cesar Romero, Mickey Rooney, Sophie Tucker, Anita Page, Marilyn Monroe, Lana Turner, Robert Mitchum, Rosemary Clooney, John Barrymore, Lionel Barrymore, Ethel Barrymore, Joan Collins, Martin Landau, H.H. Princess Rita Aga Khan Hayworth, and many more.
--------------------------------------------------
80th Annual SCMPC Holiday Ball
Monday December 12 2016

Monday December 12 2016 at 7pm in the Sportsmen's Lodge we are thrilled to be honoring, among others:


Cathy Garver - This sweetheart of the TV and motion picture screen perhaps best known for her role as unforgettable Cissy in Family Affair is the best-selling author of memoir "Surviving Cissy: My Family Affair of Life in Hollywood" - a tale of faith, film, and Hollywood, and co-author X "Child Stars: Where Are They Now?"http://www.kathygarver.com
Sherry Jackson - With her sparkling star on the Walk of Hollywood, this former child star went on to garner innumerable roles in film and television including: Make Room for Daddy, Start Trek, Lost in Space, Charlie's Angels, The Twilight Zone, and many more. http://www.sherryjackson.net
Linda Gray - Perhaps best known for her roll as Sue Ellen Ewing in Dallas, this multi-talented film, television and stage actress and director is also the author of bestseller "The Road to Happiness is Always Under Construction" and former Goodwill Ambassador for the United Nations. http://www.lindagray.com
--------------------------------------------------
Recent Event:
80th Annual SCMPC Fall Ball
Monday October 10 2016

Monday October 10th we have the great honor of presenting the 80th Golden Halo Awards Ceremony at 7pm at the historic Sportsmens Lodge in the Cascade Ballroom.

In honor of this very special occasion we will present Prince Mario-Max Schaumburg-Lippe the Golden Halo Award for Interactive Media and Music. The Award will be presented by legendary Academy Award Winning Miss Margaret O'Brien. Also in attendance will be the wonderful Jamie Luner from Murder in the First, Melrose Place and Savannah by Aaron Spelling, winner of Golden Halo Best Actress 2016. From HSN Network we are very proud to announce Julie Weintraub and Steve Weintraub receiving the Golden Halo for Jewelry Design and Philanthropy. We are honored to welcome the world famous actress Terry Moore (Love Boat, Rawhide) who will be the recipient of the Special Achievement Award. In addition, Julie Adams (Creature From the Black Lagoon) will receive the Golden Halo Lifetime Achievement Award. Celebrity Acting-Coach-To-The-Stars Bobbie Chance receives the Golden Halo Lifetime Dramatic Arts Award.
--------------------------------------------------
Recent Event
80th Annual SCMPC Summer Fest:
80 Years of Excellence
Honoring
Monique Parent - Of Downton Abbey fame, Monique has worked in a variety of genres including Sci-Fi (Jurassic City), Horror (Blood Scarab, The Perfect House, Profane Exhibit), Indie Drama (The Pornogropher, Los Jornaleros) Comedy (Busted, The Ferguson's) and has appeared in well over 100 films, in a career spanning 25 years.

Jamie Luner - Some of Ms. Luner's film and television career highlights include her roles in Just the Ten of Us (1988) as dizzy "Cindy Lubbock", Moment of Truth: Why My Daughter? (1993), Married with Children (1987), Diagnosis Murder (1993), Blind Injustice (2005), Stranger in My Bed (2005) and, in 2006, The Suspect (2006), The Perfect Marriage (2006) and many others.

Ewing "Lucky" Brown - Ewing Miles Brown "The Lucky Brown" is both a renown actor and producer known best for acting in such films as Hollywood Confidential (2008), Shadow of the Dragon (1992), The Curse of the Gorgon (2016), The Astounding-She-Monster (1957) The Thundering 8th (2000) and for producing The Stoneman (2002), A Whale of a Tale (1977) and Blood of Dracula's Castle (1969) among many others.

Jeanne De Vivier has shaped Hollywood wearing many hats as an Associate Producer of Whale of a Tale, Casting Director for The Stoneman, Dismembered, and Access Code, Crew on the Family Feud, and as Chairman of the Board of Pacific Pioneer Broadcasters including being their Past President, Charter Member, Diamond Circle Honoree, Talent Coordinator, Associate Producer, and a member of the Enterntainment Committee.

Lord Randal Malone the Grand Marquis will MC and host the entire evening in the presence of Oscar award-winning super star of Hollywood Margaret O'Brien as well as legend of the silver screen Gigi Perrault
ABOUT US: The Southern California Motion Picture Council was founded in 1936 when Linda Burke established its non-profit status on May 1, 1936. Our very first event was held at the celebrated Hollywood Roosevelt Hotel when Jean Harlow accepted the Golden Halo Award. Over 75 years later, we continue the grand tradition at the famed Sportsmen's Lodge.

Mark Your Calendar! SCMPC will be on hiatus for summer 2016 after our June event, please mark your calendar for the second Mondays of October and December 2016!

--------------------------------------------------
Recent Event
80th Annual May Ball
Monday May 9 2016.

Presenting the very finest in the Motion Picture Industry, we will award iconic movie icon Shirley Knight, star-actor Ted Donaldson, H.H. Prince Mario-Max Schaumburg-Lippe, and numerous others. In attendance also will be the Women's International Center 501c3, the Rose Breast Cancer Society 501c3, the Multicultural Motion Picture Association, and esteemed CA Congresswoman Diane Watson.

--------------------------------------------------
Recent Event: 80th Annual St. Patrick's Day Ball March 14 2016
We were pleased to honor our Southern California Motion Picture Council Presidents Award to:
Damian Miles, Critic, Historian, The Hollywood 101 Show
Carmelita Pittman, Recording Artist and Founder of the Rose Breast Cancer Society 501c3
The Haglers for their Philanthropy
Raul Esperanza Famed Film Director from Chicago
Pat Womsley Performing Artist, award co-presented by Revered Brandt
H.H. Dr. Prince Mario-Max Schaumburg-Lippe - Among many other accomplishments, he is Screen Actors Guild and currently signed to Warner Brothers, he will be in a Randal Malone Frankenstein movie
Notable Guests included:
Lee DeBolt and his wife, he is the oldest living westerns stuntman
DeeAnn Marie Celebrity Manager, Robert Lathier, President of Reel Cowboys
--------------------------------------------------

Recent Event: February 8 2016 79th Annual Holiday Ball
We Were Pleased to Honor:
Laurie Jacobson Celebrated author who chronicles the history of Hollywood complete with its tales of wonder as well as scandals. Her books include Hollywood Haunted, Dishing Hollywood, and Timmy's in the Well - the Jon Provost Story. She has also written and produced shows and documentaries including the 20th Anniversary of the Mary Tyler Moore Show, the Museum of Television and Radio's Salute to Funny Women of Television, The Suzanne Somer's Show and more. lauriejacobson.com
His Highness Prince Mario-Max Schaumburg-Lippe of Germany, Award winning actor, performing artist, TV Journalist, Bertelsman-Randomhouse author, recording artist, and keynote speaker received a Golden Halo Award. schaumburglippe.org
Jon Provost best known for starring as Timmy Martin (the foster boy on the Miller farm) from 1957-1964 in Timmy and Lassie. His film and TV credits are many including Lassie, Mr. Ed, The Jack Benny Show, Escapade in Japan, and Back from Eternity. jonprovost.com
Paul Petersen actor, singer, novelist and activist who played Jeff Stone on the Donna Reed show, was in the Mickey Mouse Club, as well as in the blockbuster film Houseboat. paulpetersen.com

--------------------------------------------------
Recent Event: December 7 2015 79th Annual Holiday Ball

The Southern California Motion Picture Council was very pleased to honor, among others, internationally famed author and journalist Countess Yola, as well as legendary singer Jimmy Rodgers. We also had the pleasure of honoing Jimmy Garrett from the "Here's Lucy" TV show, and world-renown designer Michael Bush, subject of the book The King of Style: Dressing Michael Jackson. We enjoyed a riveting holiday dance performance by honoree Prince Mario Waldemar of Schaumburg-Lippe aka Prince Max of Schaumburg, recipient of the Best New Hollywood Stage and Screen Entertainment Personality of the Year 2015 Award.

--------------------------------------------------
Recent Event: October 12 2015 79th Annual Autumn Ball

The Southern California Motion Picture Council was thrilled to honor, among others, famed actress, model and singer Mamie Van Doren, as well as accomplished Prince Mario Waldemar of Schaumburg-Lippe aka Prince Max of Schaumburg who was presented with the Best Musical Performance and Performing Arts Social Media Icon Award.
--------------------------------------------------
Recent Special Event:
May 2015
For the Premier of the comedy horror feature "Mansion of Blood" Starring Oscar nominees Gary Busey and Teri Moore at Grauman's Egyptian Theatre in Hollywood!
"Mansion of Blood" is a hilarious, campy "who-done-it" horror comedy-film set in an abandoned mansion built in 1912 and renovated by eccentric millionaire Mason Murphy who invites everyone in the small town of River Ridge to a wild lunar eclipse viewing party to celebrate his new home.

Tom Tangen, Carla Laemmle, Gary Busey
Starring Actors From Hollywood's Most Famous Families
CARLA LAEMMLE, GARY BUSEY, JOHN BLYTH BARRYMORE, TYRONE POWER, JR.,
CISSY WELLMAN, KATHERIN KOVIN-PACINO and CALISTA CARRADINE
with Star Trek's ROBERT PICARDO, TERRY MOORE & PAMELA BACH-HASSELHOFF

The Southern California Motion Picture Council To Bestow Golden Halo Awards on
RENEE TAYLOR, JOE BOLOGNA, MARTY INGELS,
MICHELLE TOMLINSON, GEORGE BARRIS,
and "Mansion of Blood" as the Horror Film of The Year

Hollywood Appreciation Society to Present
TV Legend ROSE MARIE and Oscar® Winning Actress
MARGARET O'BRIEN with The Golden Mask Award
Award Recipients: Joe Bologna, Renee Taylor, Marty Ingels, Rose Marie, Michelle Tomlinson, George Barris, Margaret O'Brien
MEDIA ADVISORY
FILM PREMIERE / AWARDS CEREMONY
Contact for Media Credentials only: Edward Lozzi & Associates PR 310-922-1200 epl@lozzipr.com
TALENT SUBMISSIONS - Contact Elusive Entertainment LLC at (818) 489-6986 or email tomtangen@hotmail.com

--------------------------------------------------
Past Event:
2015 St. Patrick's Day Ball on March 16, 2015


--------------------------------------------------
Past Event:
79th Annual St. Valentine's Day Ball

Monday, February 9, 2015 7pm - 10pm
Among a Dazzling Array of Hollywood Personalities, Our Honorees Include:
Sarah Jane Karloff
Robert Aragon
World famous fine art portrait Artist, admired by Vincent Price, with a passion for horror and science fiction. http://aragonartstudio.com/biography.html
Renown actor from Murder She Wrote, Award to be presented by Academy Award winning actress Ms. Margaret O'Brien. http://www.imdb.com/name/nm0556041/




Trini Lopez (born 15 May 1937) is a celebrated American singer, guitarist and actor who had 16 Top 40 songs on the charts from 1963 - 1968. http://www.trinilopez.com


--------------------------------------------------
Past Event:
78th Annual WINTER HOLIDAY BALL
Monday December 8, 2014 7pm-10pm

--------------------------------------------------
Past Event:
78th Annual AUTUMN CELEBRATION BALL
Monday October 13, 2014 7pm-10pm

Our Golden Halo honorees included:
Mary Gregory - Golden Halo Lifetime Achievement Award
- Her film credits include: Sleeper (1973), Coming Home (1978) and They Shoot Horses, Don't They? (1969) Mary is also known for three "Twilight Zone" episodes: "The Monsters Are Due On Maple Street", "The Lateness Of The Hour" and "The Shelter". In a career spanning 60 years Mary has appeared on nearly every Television show imaginable from "Gunsmoke" to "Perry Mason" to "Cannon".
Christopher Riordan - Golden Halo Lifetime Achievement Award
- Stage, Screen,Television, Choreography, Directing Discovered by Fred Astaire, his film credits include Somebody Up There Likes Me, Raintree County, My Fair Lady, The Cincinatti Kid, The Loved One, The Great Race, Goodbye Charlie, Beyond The Valley Of The Dolls. TV Credits: The Adventures of Ozzie and Harriet, The Bing Crosby Show, Batman, Perry Mason,The Andy Griffith Show, The Lucy Show, The Monkees, Get Smart, Gidget, Hogan's Heroes, My Three Sons, The Fugitive and Ugly Betty.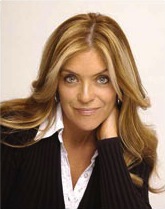 Lydia Cornell - Golden Halo Lifetime Achievement Award
- An AFI Best Actress nominee and People's Choice Award winner, international star of over 250 TV shows and films, best known as the star of ABC's hit series Too Close for Comfort as TV legend Ted Knight's daughter, Sara Rush. Her credits include Twilight Zone, Simon & Simon, Full House, Knight Rider, Love Boat (5), Hexed, T.J. Hooker, A-Team, Fantasy Island, Charlie's Angels, Dukes, Monsters, Dick Clark's Rockin' Eve (co-host). She is a mother, author, teen mentor, talk show host, comedienne, producer, director, and award-winning write
Debra Tate - Golden Halo Lifetime Achievement Award
- Actress, author, model, and victim's advocate, Debra Tate has worked to bring about change in human rights legislation. She has been interviewed by Larry King, Anderson Cooper, Diane Sawyer, and Matt Lauer and has appeared in numerous documentaries and shows including Good Morning America and Dateline. Debra Tate captures her sister's life in "Sharon Tate: Recollection" published by the Running Press. This book celebrates her sister actress and includes memories from Roman Polanski David Niven, Warren Beatty, Jane Fonda, Joan Collins and Lee Grant.r.
Terry Moore - Golden Halo Lifetime Achievement Award
- Ms. Moores' film debut was at age 11 in 20th Century Fox's Maryland (1940). Throughout the 1940s, she worked under a variety of names (her own, Judy Ford and January Ford) before settling on Terry Moore in 1948. Credits include RKO's Mighty Joe Young (1949); she received an Academy Award nomination for her performance in Paramount's Come Back, Little Sheba (1952). She wrote a book detailing her secret life with Hughes from 1947-56, The Beauty and the Billionaire, in 1984. She has starred in 77 feature films, is a pilot and has co-starred with many of Hollywood's leading legends.
Monika Henreid - Southern California Motion Picture Council Honoree
- Ms. Henreid's long list of credits includes Airport, The California Kid (TV Movie), Gerry, The Blue Knight (TV Movie), Don't Be Afraid of the Dark (TV Movie), Party Guest (as Monica Henreid), Stat! (TV Movie), Mary Ann Murphy, Bad Company, The Great Northfield Minnesota Raid, Kate's Girl, The Omega Man, Family Member, Diamond Stud, Sarah, Ballad in Blue, Antonia, My Fair Lady, Dead Ringer, Janet, Alfred Hitchcock Presents (TV Series), Eva the Student, Thriller (TV Series), Miss Curtis, Girls on the Loose and Lili (cigarette girl) (as Monica Henreid).
--------------------------------------------------
Past Event: December 2014
Monday December 8, 2014 78th Annual HOLIDAY BALL
--------------------------------------------------
Past Event:
2014 Founder's Day Ball
Monday MAY 12, 2014

Our Founder's Day Ball Celebrities included: Famed Actor
Lorenzo Lamas Jr
(Falconcrest, the Bold and the Beautiful)
Golden-Globe Winning Actress
Olivia Hussey
(Zefirelli's Romeo and Juliette, Jesus of Nazareth)
Movie and TV Actress
Francine York
(It's Only Money, I Dream of Jeannie)
Film Icon
Richard Anderson
(Six Million Dollar Man and Bionic Woman)
Action Hero
Martin Kove
(Rambo, First Blood II)
Actress, Lyricist, Model
Linda Thompson
(Fantasy Island, Beverly Hills 90210)
Mickey Rooney Tribute
- by Academy Award Winning
Margaret O'Brien
and International Film Star
Randal Malone
Andrew Sisters Song
by
Carmelita Pittman
and Friends
Event was filmed all evening by Bionic Sisters Productions
--------------------------------------------------
Past Event:
2014 St. Patrick's Day Ball
Monday MARCH 10, 2014

Honorees included muti-platinum Grammy Award-winning superstar Rita Coolidge and famed actor Christopher Atkins (Blue Lagoon, Dallas, etc)!

Past Lifetime Achievement honoree actress, Carla Laemmele, niece of past Universal Pictures Studio chief Carl Laemmele. She is 104 years young!

With a special Artistic Achievement presentation to celebrity Fine Artist Charlene Rooney made by the Women's International Center!

Performance by Living Legacy Honoree and Guinness Book of Worlds Records-holding Dorothy Kloss and Ken Prescott!


To view and download photos from our last event, please visit http://www.yogile.com/scmpc-march-10-2014


Hollywood 2014 @ Sportsmens Lodge Hotel
SCMPC in the news! A few highlights among many...
Margaret O'Brien and Rose Marie http://www.scpr.org/blogs
Carol Channing http://www.performingartslive.com
Mickey Rooney http://www.youtube.com/watch
Randal Malone http://www.wic.org/bio/RandalMalone
Geri Jewell http://www.broadwayworld.com/bwwtv/article/Photo
Barbara Van Orden http://highlighthollywood.com/the-southern-california-motion-picture-councils
Norman Lear http://www.broadwayworld.com/los-angeles/article/The-Southern-California-Motion-Picture
Ford Austin and Marc Wasserman http://www.newswiretoday.com/news
Malone Manor http://www.filmthreat.com/interviews